Frances Beatty Photography
— Weddings —
Welcome!!
I'm pretty sure that if you're here, it means congratulations are in order!!!

— Who I am & What I stand for —
An empathetic photographer who believes in documenting the story as it naturally unfolds. I do that by building a friendship with all of the people I work with, and connecting with them on a more personal level. This allows my clients to feel comfortable and vulnerable with me, and is reflected in the final photos they get.
— Words that describe how I work —
Emotional

Documentary

Cinematic

Honest

Natural

Compassionate
— What you should know about me and my background —
OCADU graduate in Photography

Weddings shot professionally = 150+

Hugging is my superhero power

3x nominee for "30 Rising Stars of Wedding Photography"

Rock Climber and Backcountry Camper

Amateur Spoon Carver
— My approach to weddings —
I start by building a friendship and connection with you during our free consultation.

I remain unobtrusive throughout your day.

I focus on the quiet moments you may have missed in your excitement.

I document the connection between the people you love the most, not just the two of you.

I direct, rather than pose you, so you can have an experience, not a photo shoot.

I'll steal you away in the evening so you can have a chance to catch your breath.
— You are —
Engaged!!!

A big hearted human

Madly in love with your partner

Interested in reliving your wedding for years to come through the photos

Not a huge fan of awkward and posed photos

Not looking for a pinterest wedding

Adventurous!
— What people are saying —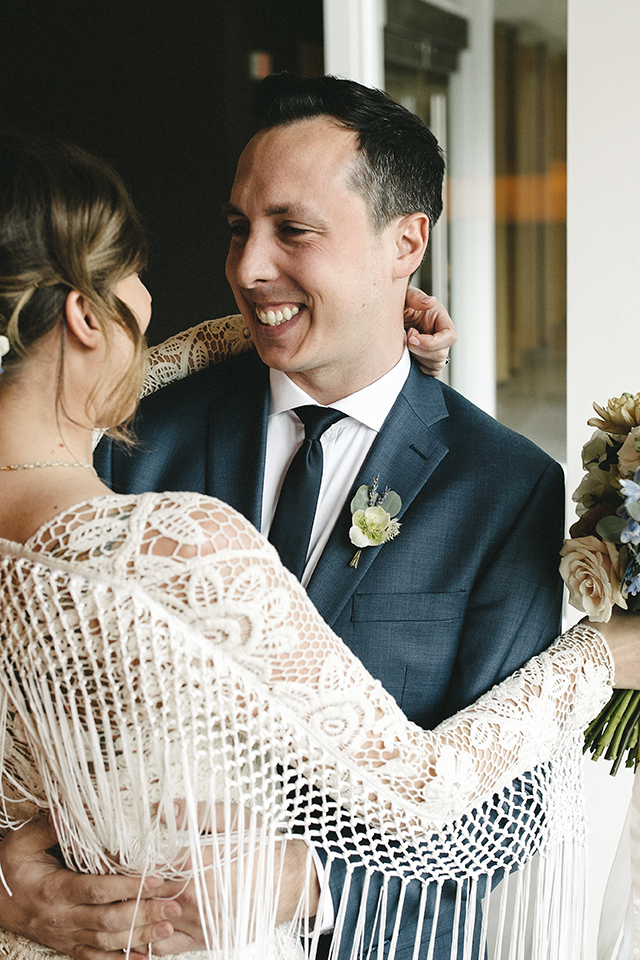 Mary & Rich Say...
As someone who also works in the wedding industry, I met Frances at a gig. She immediately left an impression on me: she was energetic, personable, and the photos she took were fantastic.
Leading up to the wedding, Frances took the time to sit down with my fiancee and I to learn about what was important to us for our wedding photos. She was very detailed and organized, also sending a questionnaire to complete to make sure she had all the info she needed.
The day of the wedding she was there every step of the way. While the reception was happening we were having such a good time and didn't even notice Frances working -- which is a good thing! -- because the results were many amazing candid photos of genuine reactions from our family and friends.
We've already re-lived our wedding day over and over through our perfect photos. We couldn't imagine not having Frances as our wedding photographer...
Elli & Rob Say...
You know that feeling you sometimes get, when you look at a photograph, and the image becomes animated in your mind. When the line between image and reality blurs, and you feel teleported into that very moment. Your photographs do that for me, with each image revealing its own unique story, packed full of genuine emotion.
Thank you for bringing so much honesty, and sincerity to your work, and for sharing your amazing gift with us.
You truly saw that day the way we felt it, and helped us interpret those amazing feelings through your lens.
We are forever grateful, thank you!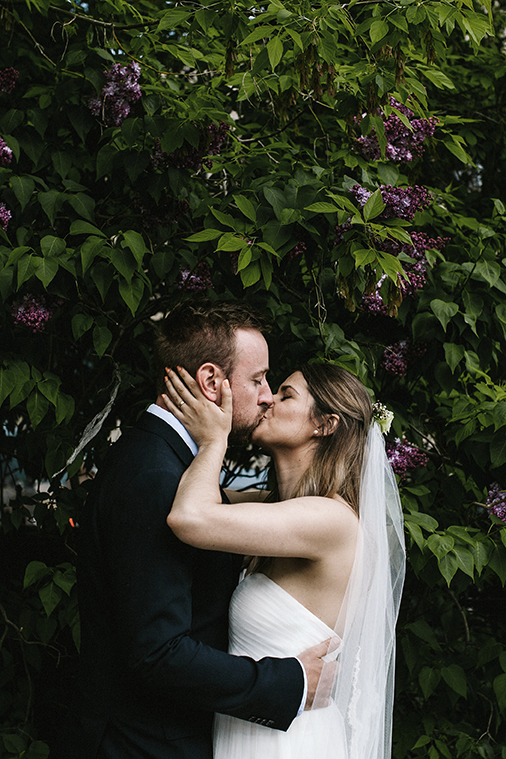 Elise & Stirling Say...
Frances' presence at our wedding was a harmony between structured professionalism & genuine warmth & excitement. There was a natural comfort and flow to the entire day & it didn't feel like we were in front of the lens, but more like we had a friend that just happened to have a camera. This feeling of genuine connection has continued long after the wedding & we still think of Frances a friend.
Honestly, one of the most amazing things about working with Frances is truly how well she captured the emotions of our wedding day. We never felt awkwardly posed, she somehow just captured the best of us all day long. Her photographs are ones that my wife and I love to return to & are immediately taken back to such an vibrant & incredible day. Frances preserved that day perfectly.
Chris & Conor say…
I think our photos are the best I have ever seen from a wedding. You captured us all and just perfectly.
You were also perfect on the night, you fit right in. We didn't even notice you were there most of the time. You have a knack and a way with it all, a true professional. I will absolutely recommend you in less than a heart beat.
You seriously captured every possible emotion of the evening and I can relive it all any time i look at the pieces of art you created/captured.
You will always have a place in our hearts too, you got right in there and now we wont let ya go.
— My process for booking clients —
After falling in love with my work & approach, you'd send me an inquiry.
Why? To give me as many details as you already have and to make sure I'm still free for your date.

We plan a face-to-face consultation with you AND your partner.
Why? Making sure you AND your partner are comfortable with me is key.

We will talk about your wedding and your love story during that consultation.
Why? I want to really get to know my clients and what's important to them. What better way than starting with their love story? I want us to feel like friends on the day of.

We will discuss wedding logistics in order to figure out the best coverage for your wedding.
Why? No two weddings are identical. I want to make sure I'm helping you pick the best coverage for your day, rather than just selling you my biggest package.

All three of us decide if we'd like to work together.
Why? If I don't feel like I can bring your vision to life, or that I'm not the right fit, I'd rather connect you with someone who would be. You deserve the best on your wedding day.

We sign a contract & send in a retainer and then do a happy dance!
Why? One less thing for you to have to plan now, and we get to work together!!! That deserves a happy dance!
— My Price Range —
Between $2995 - $5895 for weddings
Elopements start at $1495